So, you're a creator and want to take your podcasting to the next level with video podcasting? I am sharing 5 free & best video podcasting tools that can help you give a better impression & quality on the internet.
I've personally used and tested all software. I know A-Z how these software work, and have been an early adopter too. Yes, I've been through bugs and errors too.
I'll go through their features, quality, ease of use, reliability, and creator-friendly functions so that you can make a better decision. I hope it will save you time and resources to get started with at least one of them. You'll get a comparison sheet at the bottom (if you want to skip reading altogether)
Full transparency time: I may get some commission if you click on these links but it won't cost you anything. Also, these tools have not paid me to write this review. I use it every day and I support these projects regardless.
Let's dive into the blog post.
I wanted to share that these are the must-have features for Video Podcasting Software and all of this software have such features.
Video recording –

Ability to record video interview or podcast

Audio quality –

Superior audio quality on local file than that of Zoom

Guest invitation links –

These platforms create unique links to invite guests

Higher quality of audio and video (podcaster friendly) –

Many podcasters use Zoom or Skype for this. These platforms have 4K HD resolution and better audio quality 

No installation –

You don't need to download any software

Any device –

All of them work with most of the devices
It's a solid podcasting software for creators and brands together. They focus a lot on video and sound quality that look & sound amazing. 
There's a reason why I kept them as number one. It is because they have streaming embedded that no other tool has done it yet. It's genuinely creator-friendly.
Moreover, they're launching a mobile app (in beta) that makes them a leader in the video podcasting software market.
Riverside has been loved by big brands and Hilary Clinton. This is significant social proof that the video podcasting software really works.

Riverside makes it super easy to record a video in HD quality compared to zooms and other tools.
You'll be able to see in this picture below the picture quality.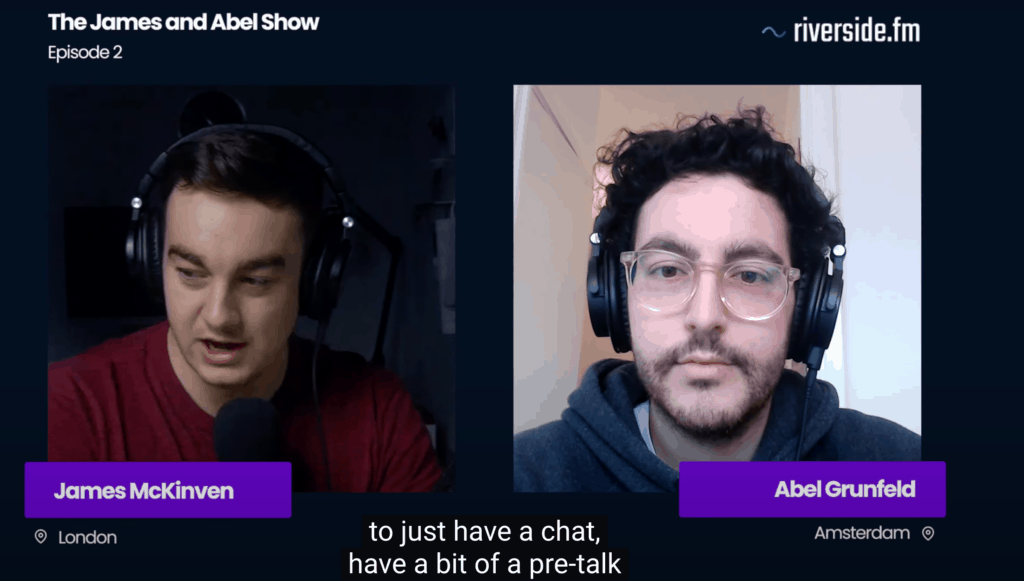 This picture is taken from main Riverside FM Youtube channel
You'll be able to see live exactly your uploading so you can catch up.
It has an amazing studio-quality podcasting and video studio to make sure your guest experience is stellar.
Moreover, you'll be able to see your video and audio recorded with back ups locally  in the dashboard.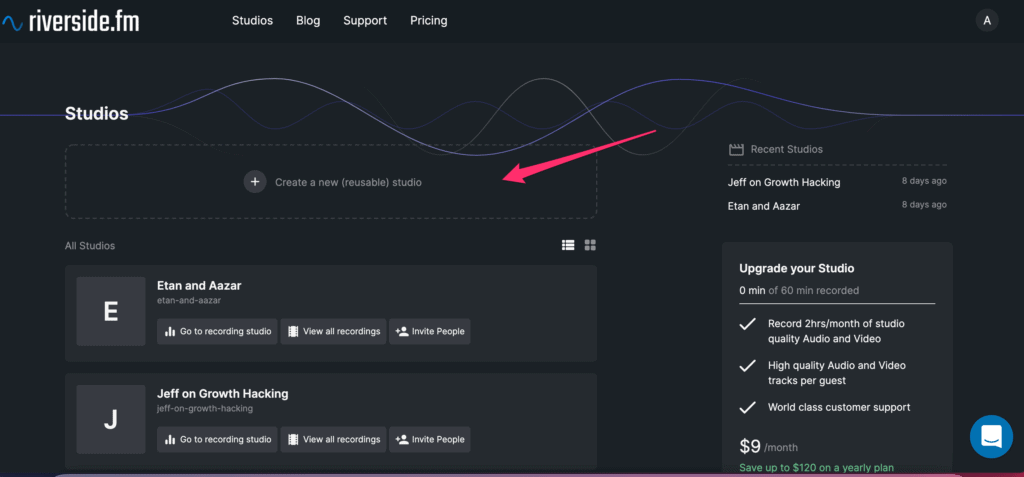 In addition to that, it has a better guest and attendee experience than Zoom. Here are the reasons why you should switch from Zoom to Riverside.
Lastly, it has so many features and sometimes you'll be able to discover as you go. So, I love the local separate tracks and internet backups. But you'll also see due to slow internet speed the video & audio with "etan" didn't get fully uploaded so make sure the internet speed is good for your guest.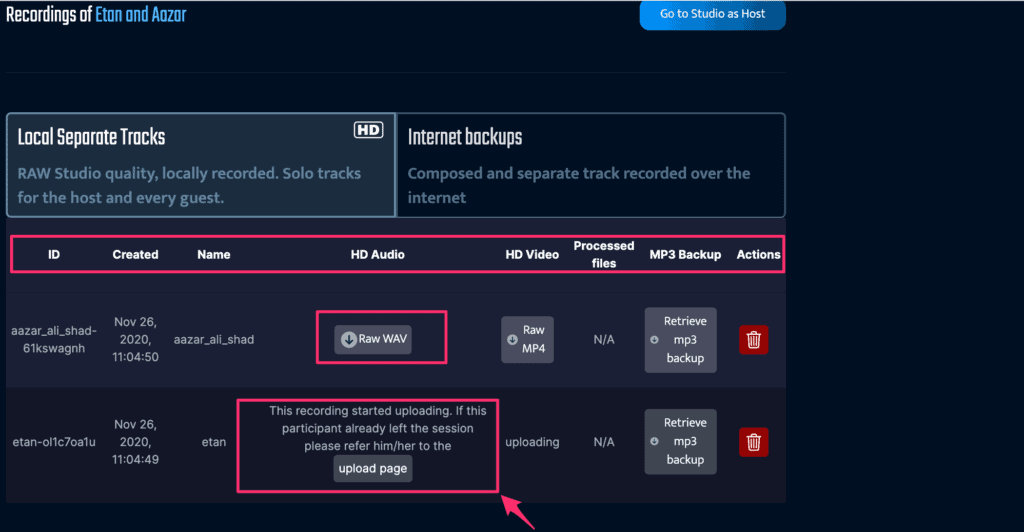 Audio quality

: Riverside has great

audio quality

and they specially focus on it. You'll even see

an example on their homepage

.

Mobile app

: As mentioned, you can Record HD audio/video from anywhere with our new iPhone app (hopefully android comes soon).

Budget-friendly for creators but good for brands:

Riverside package starts at $9/month and later focuses on Enterprise as well.

Video and audio quality:

Record locally uncompressed 48kHz WAV audio and 4K resolution video. The best part – the quality of the

recording is not dependent on the internet connection.

Double-ender audio feature

: This means that your audio and guests' audio will be recorded separately and locally rather than online.

Back-ups:

It automatically has a backup so you're never afraid of losing your content. 

Live chat support:

I love the fact that they have a chat widget so I can immediately get a response. Specially when recording isn't working or there is an issue.

Progressive upload:

A progressive upload means that both audio and video are being uploaded in the background This means you don't have to wait to hit "stop" and even if your anything crashes you can always have the video saved automatically.

Live call-in audience:

You can invite your fans in the live call to ask any question from the guest. How cool is that?

Social streaming

: This is the best feature so far. Streaming is super easy and you can stream to YouTube, Twitter, Facebook, and Twitch all at the same time. Great for creators to take advantage of all the mediums and promote the podcast.
There are few things that I don't love about love about Riverside.fm. It's a clear winner in the video podcasting software market.
Uploading issue:

If the guests' internet isn't good, it takes time to upload, and progressive upload gets very tricky. You feel embarrassed to ask your guest to click on

this link

. 

UX –

It's a simple software but it took a while to get set up. I believe the onboarding could be simpler. 
Things I wish Riverside.fm had
As a podcaster and creator, I want more things out of podcasting software such as more podcasting-related features.
I wish they have or build:
Analytics:

I'd love to know how much I spoke and how much my guest spoke. Some analysis on my tone and there's so much on audio analytics they could get on to.
Automatic transcription:

Either integrate or create transcripts so I don't need to buy another tool for this.
Calendar integrations:

I want my calendar to be automatically integrated for my guest too. At least give an option to integrate with Gcal to keep a reminder. I don't want to remind my guest manually. 
Thank you email:

Thank you email for coming on the podcast automatically would be nice.

Chat features for a live audience or hosts:

I'd love to chat with my guest on the platform, not via email. If something goes wrong. I want to immediately tell my guest at least.
I'd still recommend Riverside.fm anyday. It's the best video podcasting software. If you're looking for video podcasting software to up your content game.
Welder is the first platform I tried after Zoom. I always wanted to record videos to repurpose them later on.  
If one that Welder does well is the UX and ease of use. I've been an early user of Welder. Welder team is very hardworking and solves problems quickly.
Let me tell you more about Welder.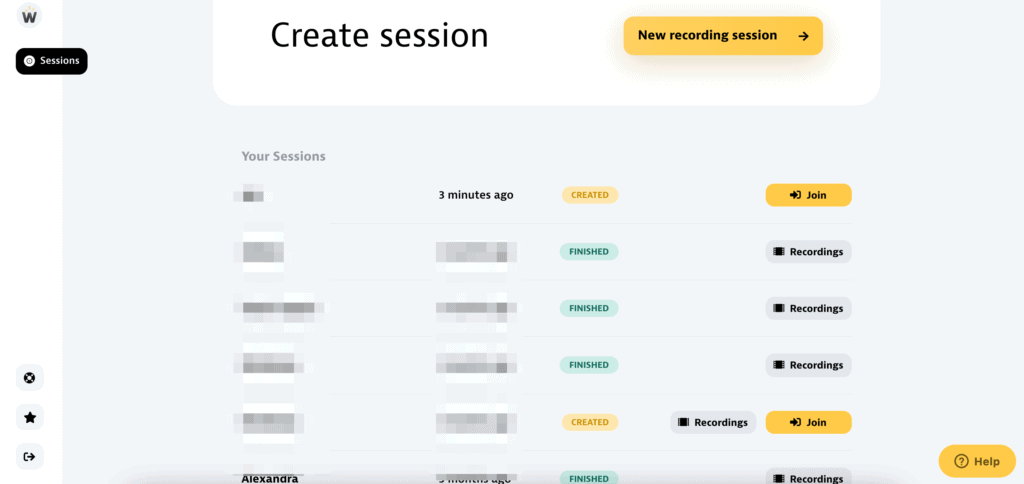 What I love about Welder
Superior UX:

Easy to understand UX, and seamless to get started. I figured out the platform within 5-minutes.

Video & Audio quality: 

I do get 4K HD resolution and 48kHz/OPUS audio quality is just amazing

Screen share:

I love the fact that I can screen share and show the guest if there's anything.

Education via UX:

I like the fact that they're educating me in UX how to use the platform.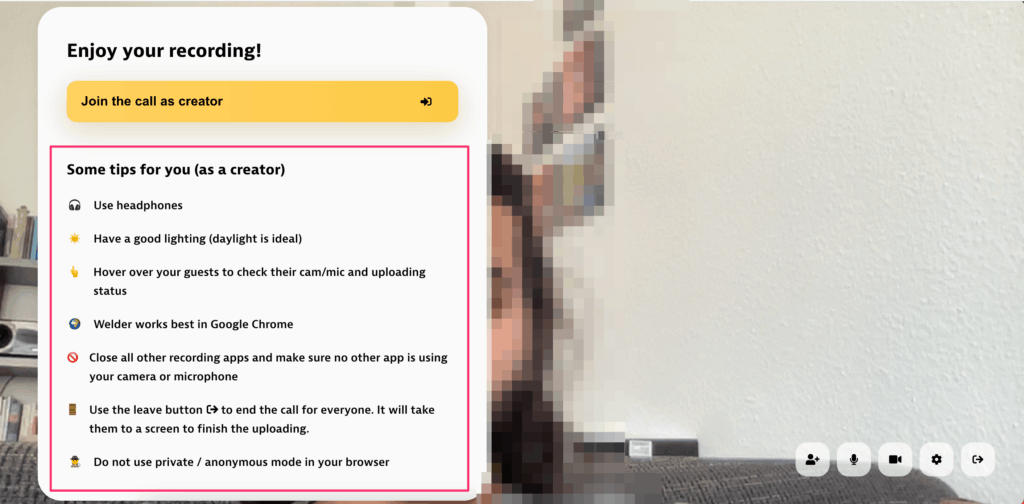 Mobile video recording

: They have a mobile camera option to have a higher quality video too.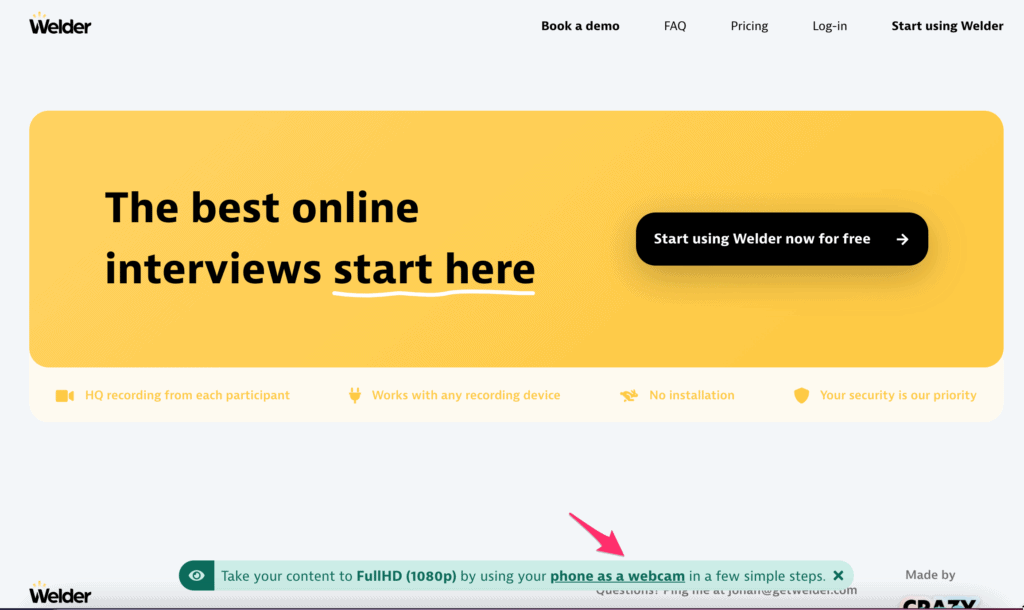 What I didn't love about Welder
Uploading issue:

Initially, my guest left immediately and uploads were found in the backup servers. Just be careful with it. Uploading takes time if your internet is slow. 

Scheduling:

No way to schedule my podcast. Riverside gave some features at least.

Expensive for Hobbyist:

$25/month is a bit steep for a hobbyist like me. I am sure for solid-sponsored-based podcasts this is not a problem.

File-size:

Files are downloaded in GBs instead of MBs (which is a good and bad thing). Good because the quality is high, and bad because it will quickly fill your hard disk with larger files.

No option for different types of audio and video options:

Welder does not ask you what kind of video and audio I want to record, unlike Riverside.fm. Hence, everything is just high quality and large file-based.
Things I wish I had:
Other than analytics, transcription, and integrations. I do have some important features that Welder could have.
Mix content:

Mixed video and audio option so I don't have to mix it. Right now, there are separate files. Squadcast gave an option to mix the audio type feature.

Chat:

I want to have chat features at least to chat with my audience.
Getwelder has a superior UX but does not have that in-depth feature set as Riverside. I do believe they're second in the market. 
Remotely.fm is a new player in the market but also focusing on creators. What I love about them is that they have the "scheduling feature" that nobody else does well.
They have all the basic features that one needs to have in video podcasting software.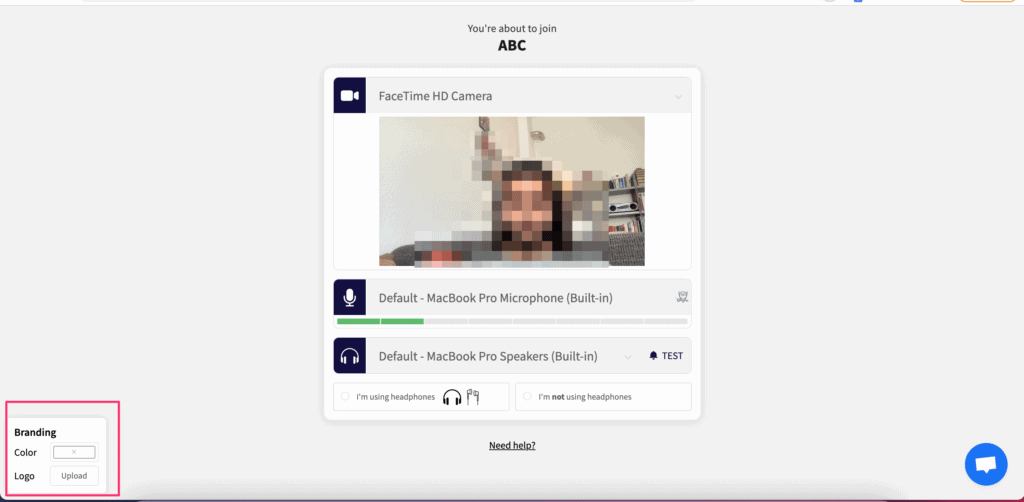 What I love about Remotely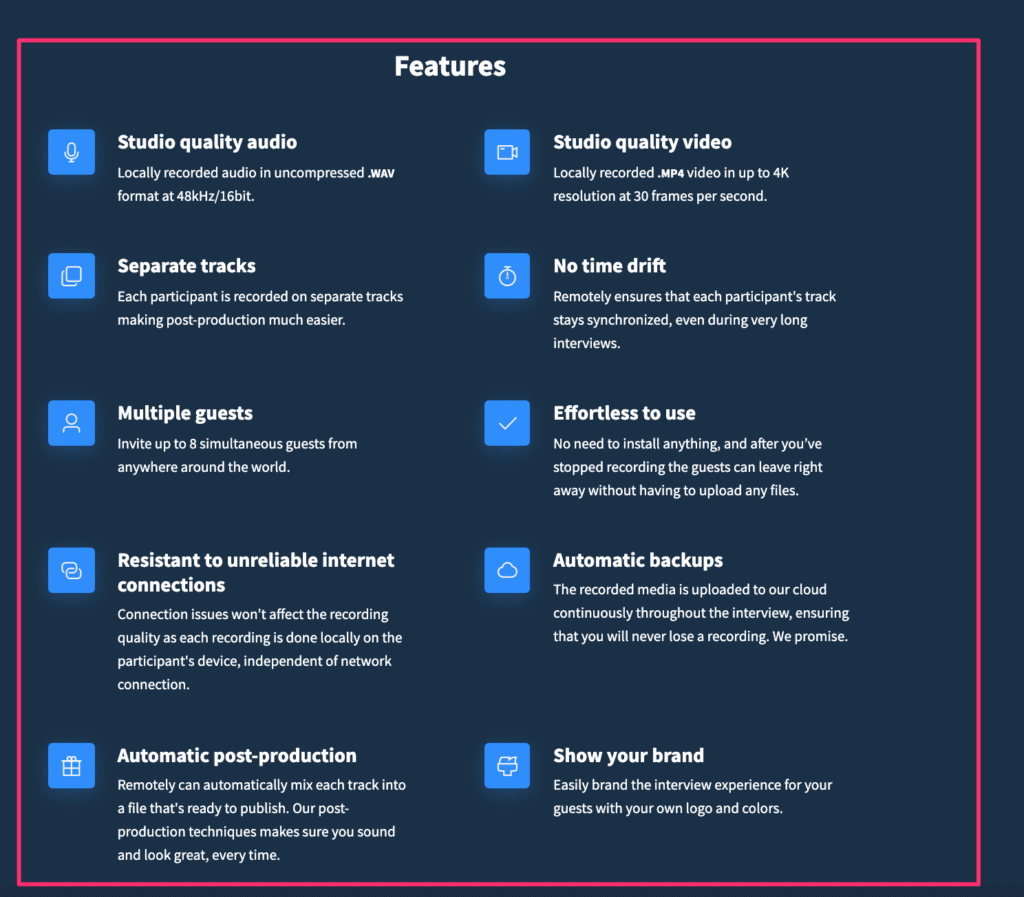 Custom branding:

You can embed your logo and branding to promote yourself more.

No recording lag:

I love the fact that there's no recording lack on long interviews. Riverside and Welder fall short on this.

Scheduling:

Scheduling is easy and their superpower.

Reliability:

Although, they are new but unreliable internet won't be an issue with Remotely.fm

Quick audio recording:

Recording turnaround was lightning fast.
Friendly pricing –

Remotely's pricing in between Riverside and Welder, which I like.
What I didn't love about Remotely
Relatively new:

There must be bugs, so beware

Knowledge-base

is not well set up

UX

was a bit confusing initially
Things I wish they had been the same as Riverside and Welder one.
If you want streaming, video, and audio podcasting all for maximum distribution, then I'd recommend Streamyard. But you need to start with a $20/month pricing.
What I love about Streamyard:
Overlays:

You can use your custom branding to present.

Streaming live –

If you're big on streaming, and less on post-production editing, then Streamyard would the best for all world

Basic

– You get 4 hours/month recording, and 3 destinations on the basic package 

Invite more: More than 8 participants to have a proper conversation with multiple folks live

Multi-destination –

You have more than 3 destinations in the best package that is useful if you're big on distribution.

Chat feature:

Audience and guests can chat, so you get quick feedback.
What I didn't love about Streamyard:
You need to give

them branding if you're using free

The free option does not have a video recording feature

Not meant for podcasters but has most of the features 
If you want to just record your podcast in a video format but don't want to record the video and only want the audio, then try Squadcast. I love the software for audio but I want video recording as well. 
What I loved about Squadcast
UX:

It has a good UX and guests feel appreciated

Chat:

Squad has

a chat feature
Trust:

Big brands like Gimlet, NPR, iHeart Media, and Voxmedia trust this solution

Sequencing audio feature:

I get two separate audios that I can immediately mix and sequence to edit later

Team

:Strong team and good investors behind – Just something I like about them

Video Tutorials:

You get

video tutorials

(nobody else had this)

Quality:

They have a big focus the best with quality and reliability. The product is indeed solid. 
What I didn't love about Squadcast
It has

steep pricing

with video and audio starting at $40/month

You can only get up to 3 guests

They started with audio only, so the video is still in beta. 

Not focusing on Hobbyist only professionals (so big question for Hobbyists like me to get started with video)

Based on their pricing it seems like they're focusing on big podcasters and brands.
It's such a good quality software, you should give it a try.
👉 Try Squadcast for 7-days for Free
Video Podcasting Software Comparison
Here's a comparison for your ease of understanding and decision making.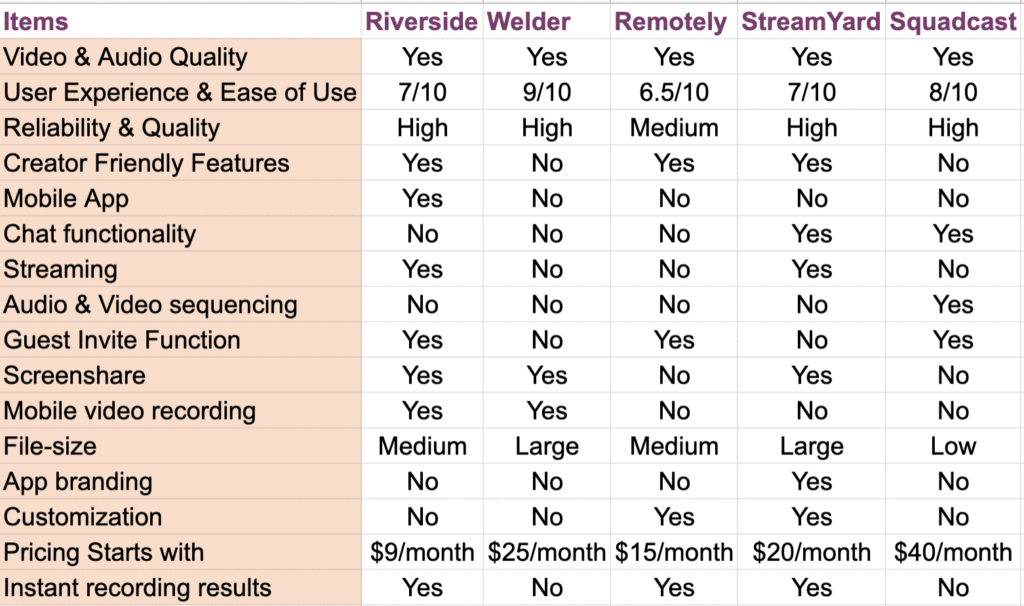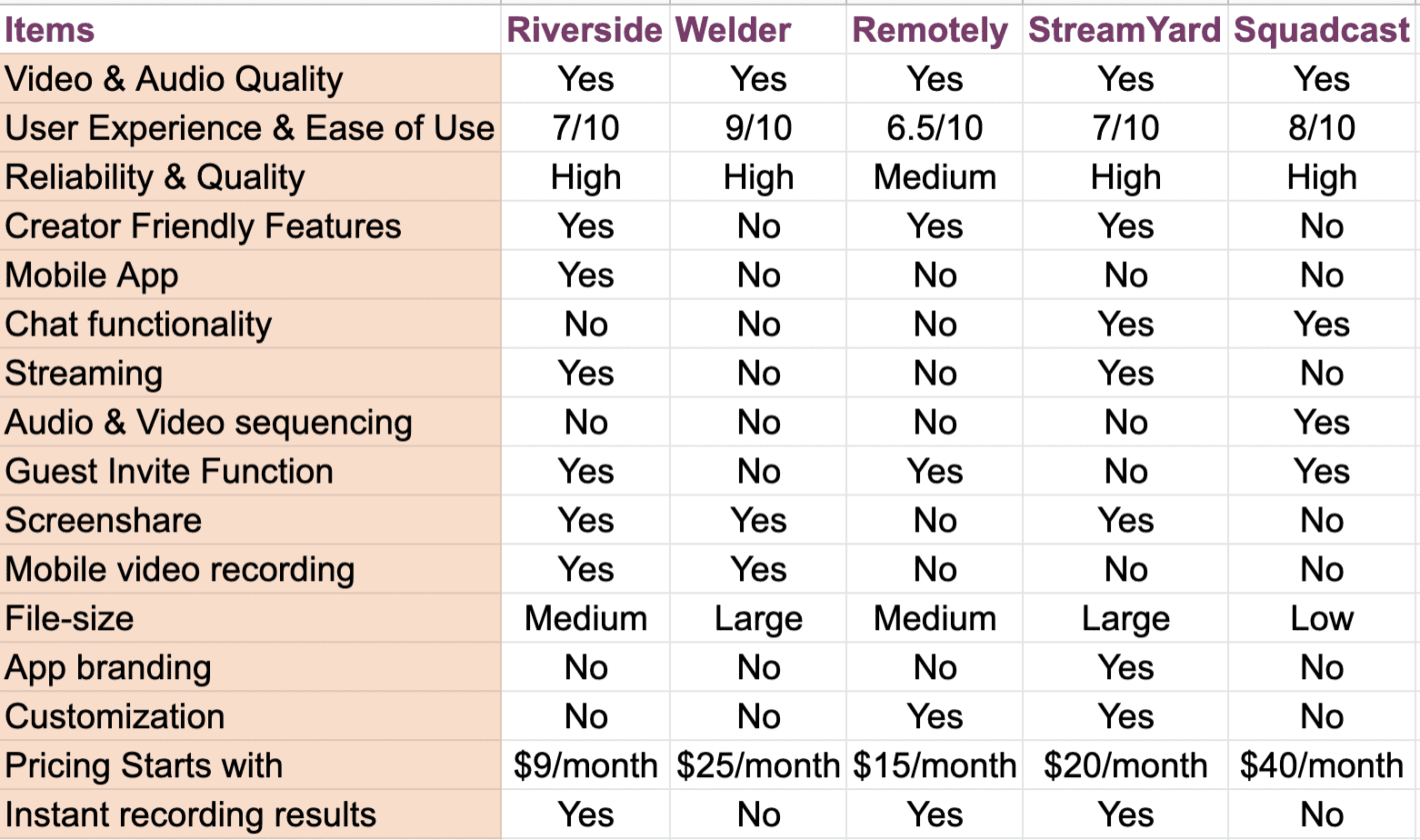 To summarize
Choose Riverside.fm if you want all podcasting and streaming features.
Choose Welder if you care about ease of use and UX.
Choose Remotely if you care about scheduling.
Choose Streamyard if you care about streaming, video recording, and podcasting.
Choose Squadcast if you're a brand and want to focus on quality video recording and podcasting. 
Good luck with choosing one of them.
Disclaimer: Please note, I may receive affiliate compensation for some of the links below at no cost to you if you decide to purchase a paid plan. However, these are the best tools I have tested for launching and running a website. You can read my affiliate disclosure in my privacy policy.